Our goal is to strive and help each individual child be the best that they can absolutely be. Your child's experience with us matters most — we hope to guide and role model each student through everyday life, play and creatively.
Little Lamb's Daycare is a second home away from home — where children can feel safe and loved while being at school. We are a preschool based program and accept students from the ages of 0 months to 3 years old.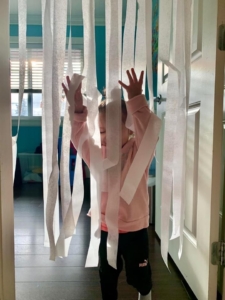 They can expect to develop many skills through their peers by learning the following — social skills, mannerism, accountability, responsibility & respect for themselves as well as the environment that surrounds them.
We believe that it is important to build bold and strong trusting relationships between all family members, teachers and of course the children who attend our program at Little Lamb's Daycare.  As a parent — you are your child's primary care giver and you are also your child's whole wide world. With your assistance, we would love to work alongside with you on being partners and role models for the start of your child's learning journey. Each student's care and education are important to us and we hope we can help be a part of that.