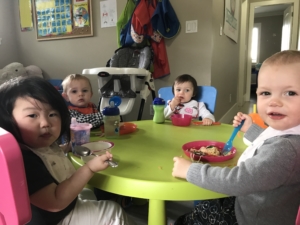 Enrollment is now OPEN
We provide a full day program for children aged 0 months to 36 months. Full-time spots now available. We also have part-time enrollment which includes two or three days of care per week.
Please call 604-945-2688 for further information.
Tours
We arrange tours of Little Lamb's Daycare at 9:00am daily (if you need to schedule a tour for an alternate time, please call to make arrangements). Tours must be scheduled in advance by calling 604-945-2688 or book online.